Our community is more than a beautiful place to live, offering fun, friendship, and a life-enriching daily experience. When you choose The Estates at Carpenters, you have a plan in place that ensures access to a full continuum of senior health care services.
The fact is, about 70% of independent adults ages 65 and better will need some type of long-term care during their lifetimes. Rather than worrying about future what-ifs, our continuum of care is your safety net of assisted living, skilled nursing care and rehabilitation services.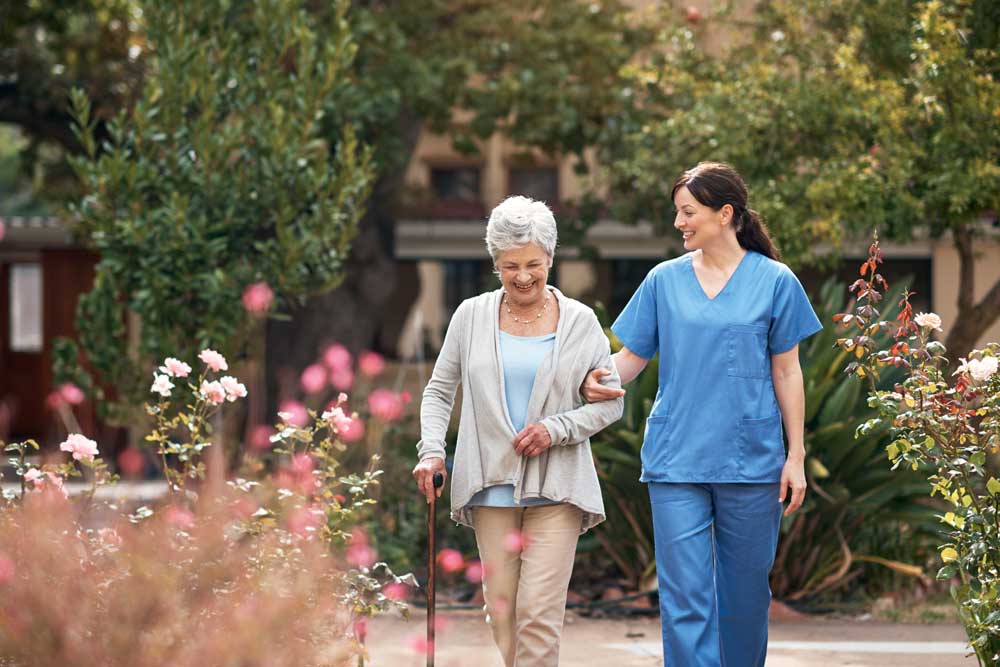 Long-term care is available to all seniors.
There are two common paths to receiving care services at our community.
Often, independent residents of The Estates transition into assisted living, skilled nursing or rehabilitation, either temporarily or as a long-term solution to their needs. As described in the next section, a Lifecare contract guarantees unlimited access to our full continuum of care at stable prearranged rates.
We also welcome direct admissions for area seniors who don't have a Lifecare contract. In this case, you'll receive the same high level of personalized care and access to all community amenities for a reasonable monthly rate.
Lifecare protects you today and forever.
When you choose our Lifecare agreement, you secure tremendous financial advantages. No matter what level of care you need and no matter how long you need care, your rates will always remain stable.
Imagine the comfort you'll feel, knowing where you'll receive care, and that your nest egg is protected from the ever-rising costs of senior health services outside our community.
In Lakeland, senior care at The Estates offers the best of retirement health services. All care is provided on site, keeping you close to friends, your spouse, and team members who will already know you. For older adults in Lakeland, it's a wonderful lifestyle now and a smart plan for the rest of your life.
What are residents saying about The Estates?
Learn why Lakeland adults choose our community.
Lakeland Senior Health Care

Assisted Living
With the right touch of assistance, daily necessities are managed to preserve dignity and treasured degrees of independence. With this helping hand from team members who will know your preferences, you'll easily pursue whatever activities on campus and around Lakeland that make you happiest.

Skilled Nursing
With 24/7 nursing and therapists, residents and their families can expect a personalized care plan to manage health needs, with a lifestyle that fosters friendship, joy, and includes specialized enrichment programs.

Senior Rehabilitation Services
Following illness, injury or surgery, we'll utilize the latest results-focused methods customized to your needs. Physical, occupational and speech therapists help you get back to your best self fast.
No matter what level of care you need, you'll be surrounded by the beauty of our expansive senior living community in Lakeland. You'll enjoy chef-prepared meals that always delight the palate and support wellness. Daily activities calendars offer choices to pique any interest. And new friendships uplift the spirit and make every day more fun.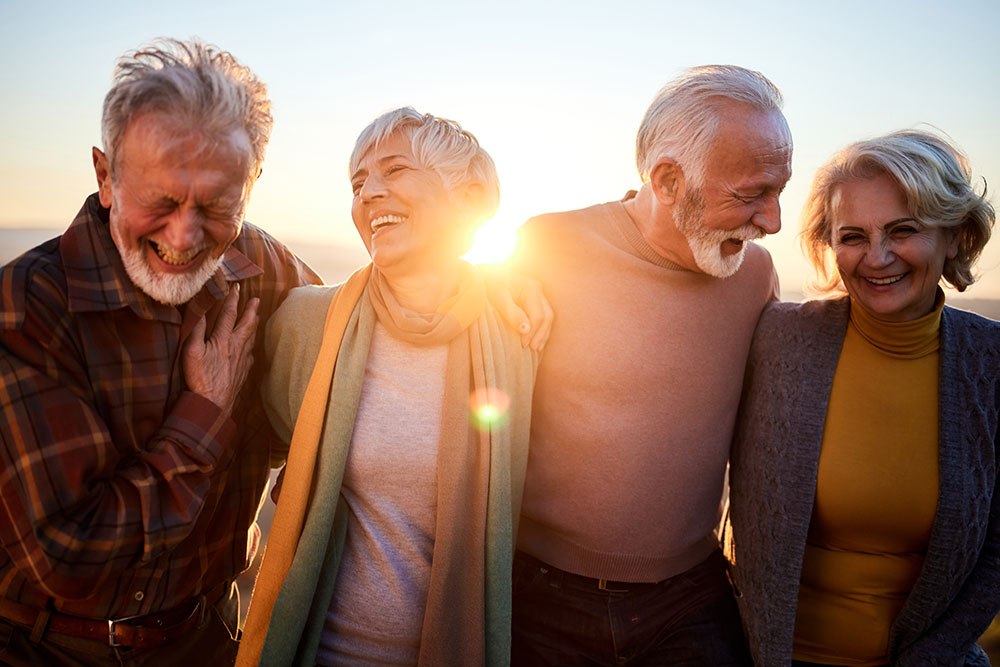 Picture yourself here.
Take a look around our beautiful, life-enriching community. Visit our photo gallery.