Perfectly Planned for a More Carefree, Confident Retirement
Our more than 35 years of experience has shown us that most people have had to make compromises throughout their lives. That's why The Estates at Carpenters is meticulously designed so that you don't have to settle on anything.
Life revolves around YOU. Let go of the household chores and home maintenance and instead spend your days as you wish! Every detail of our community inspires your active lifestyle — from our abundant amenities and unmatched social calendar to our serene setting on 33 beautiful acres!
Life at The Estates means anything but retiring…enjoying an energizing atmosphere filled with choice, freedom and opportunities to pursue your passions.
Because we're a Continuing Care Retirement Community, you can also feel confident that you'll receive care should you ever need it – right on site, provided by the people and community you trust – and that's a promise for life.
Go from Overpaying to Overjoyed with Retirement Life at The Estates!
Life at The Estates means a well-planned retirement where you can celebrate life and retire on your own terms – without sacrificing the things you love or making any compromises!
With a vibrant lifestyle, unmatched social calendar and peace of mind of having top-quality health care right on site, our residents always wonder why they didn't make the move sooner! Best of all, with the predictable costs and financial security that a Life Plan Community offering Lifecare promises, residents enjoy all this and more at an exceptional value!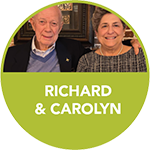 When we decided it was time to free ourselves from homeownership and the maintenance headaches that come with it, we chose the Signature Cypress apartment home at The Estates. The community checked all of our boxes: 
It offers Lifecare – and a great lifestyle. 
Read More »
Why settle for anything less than the best retirement?
With more than 35 years of experience providing care and services to Lakeland seniors, our Life Plan Community assures you can live each day as you choose. You expect more. So we deliver it. Come build an uncompromised future where you can have it all.
How can we help?
Connect with us for more information.